Handlos. History.
Timber industry

– Herbert Handlos


A company

for the ages
Ever since the founding of our company in 1818, CUSTOMER SATISFACTION has always been our top priority.
This is guaranteed by the high quality standards we have set for our products and systems and our superbly trained employees.
This approach has been successfully implemented in the past, and we intend to continue to follow it in the future.
1632
First official record of the Kettenbach watermill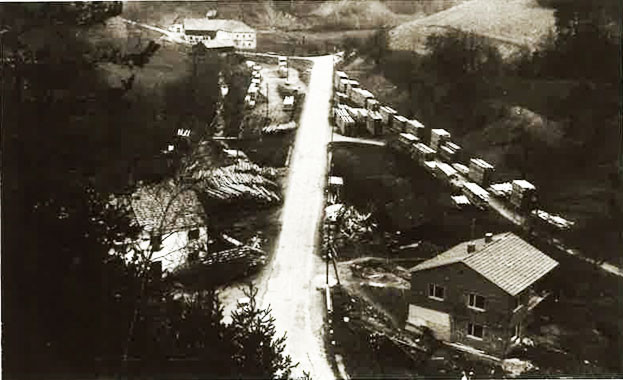 1818
The property is purchased by the Handlos family.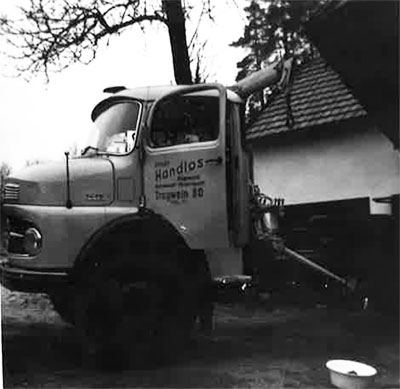 1971
"The renewal"
Having recognised the problems that our sawmill would face in the future, we set our sights on expansion: the construction of the first production hall with drying chambers.


1972
Construction of an office and employee facilities building.


1973/1974
Construction of the planing mill.


1975...
Construction of a state-of-the-art high-performance sawmill.


1976...
Installation of an electronically controlled roundwood processing system with longwood shaping, quality classification, cutting, debarking and electronic measuring.


1977...
Construction of an additional production hall.


1978
Construction of a garage service building.


1979
Construction begins on a sawmill for small-diameter timber.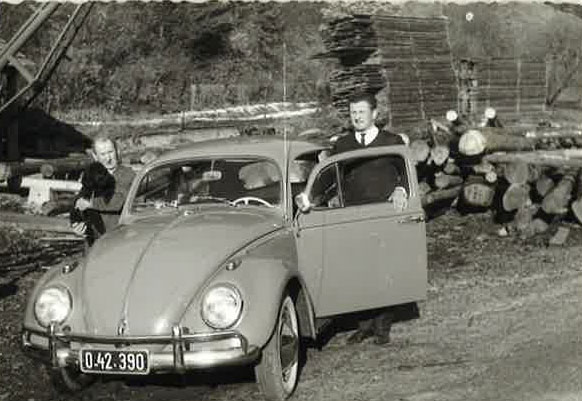 1980
Purchase of a stacking and packaging system with electronic measuring.


1981
Construction of the bark incineration plant.


1982
Further expansion of the production facilities.


1984
Acquisition of additional land.


1985
Conversion and expansion of the office and residential building.
Installation of a sawn timber sorting and packaging plant.


1986
Acquisition of additional properties.


1987 / 1988
Start of major investment phase: construction of another roofed and heatable production hall with finger jointing line and wood shavings heating.


1989 / 1990
Expansion of a high-performance planing mill based on a Swedish concept and an optimisation plant.


1990
Construction of a 4000 m² warehouse in Pregarten.


1991 / 1992
Installation of two high-performance drying chambers and construction of another 2000 m² warehouse in Pregarten.
1992
Modernisation and expansion of the gluing facilities in Tragwein. Purchase of a new binder planer. 3000 m² annex building (Hall IVa).


1993
Resolution to become a member of the Austrian Glued Wood Construction Association as of 1994.
Presentation of the 1993 State Prize for Wood Marketing by Austrian Minister for Economic Affairs Dr Wolfgang Schüssel. State Prize for Wood Marketing.

1996
Purchase of a new finger-jointing line and drying chambers.


1999
Purchase of the first cutting and joinery system "K1".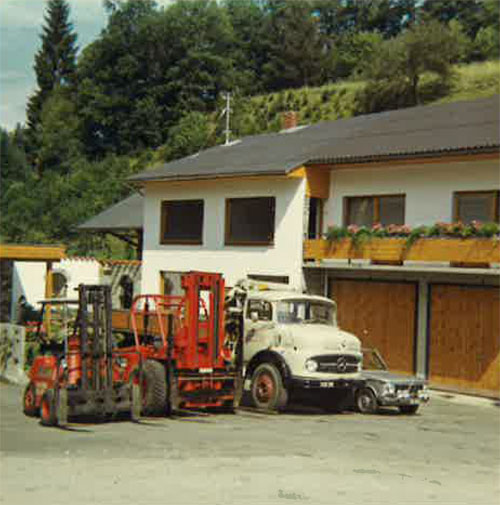 2002
Modernisation of the "K2" cutting and joinery system.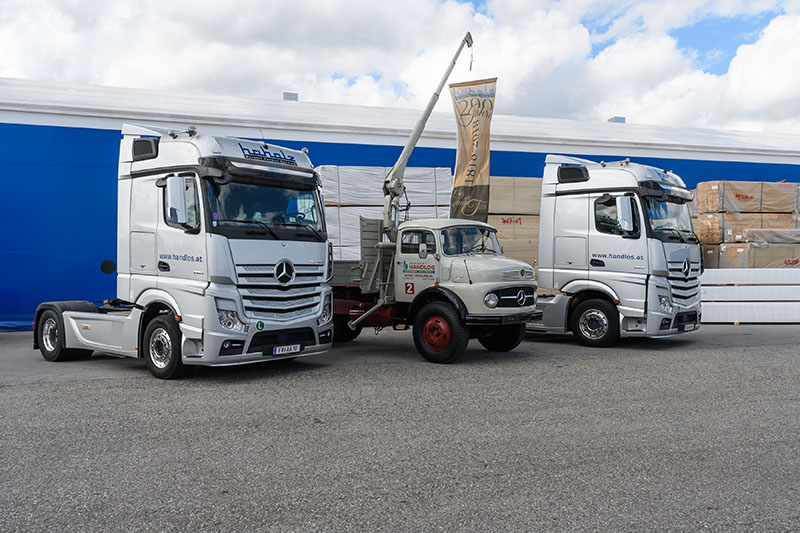 2003
Construction of high-performance planer with Golden EYE 702.


2005
Construction of a production hall for a new production line.


2006
Purchase of a new production system for glulam.


2015
Purchase of a production plant for solid structural timber.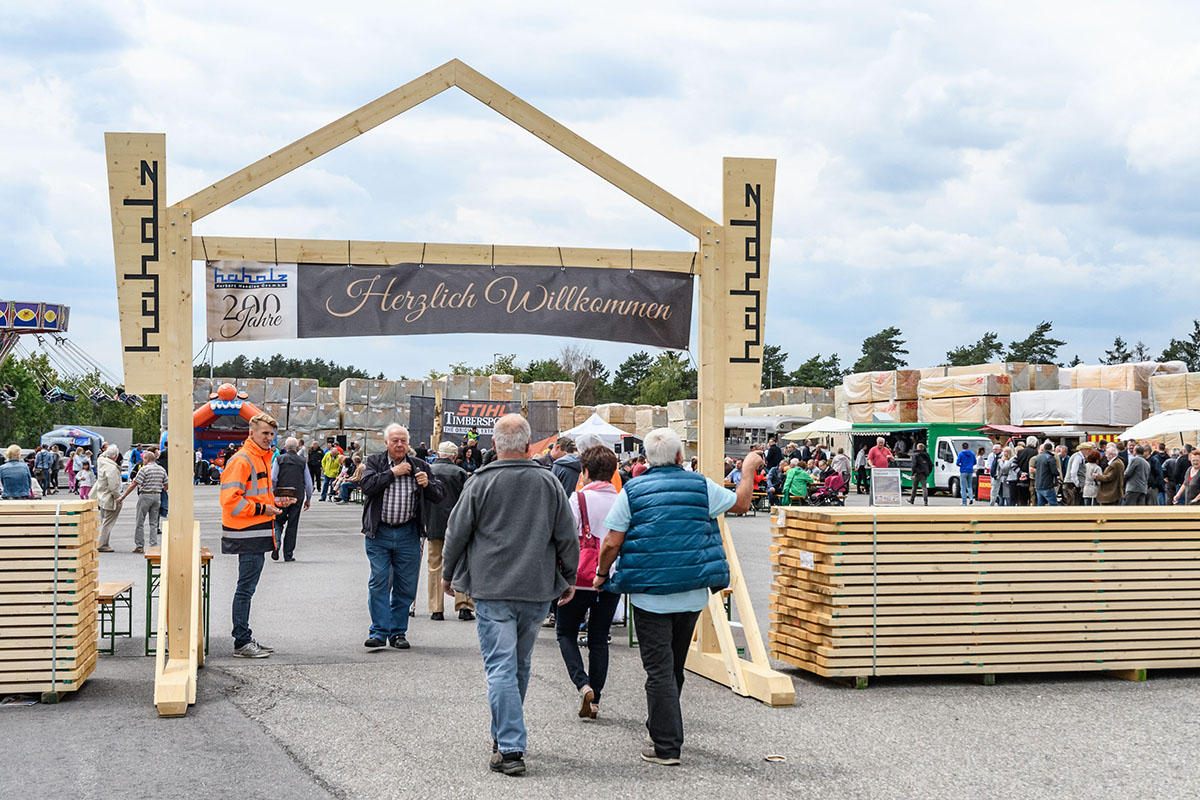 2018
Handlos 200th anniversary celebration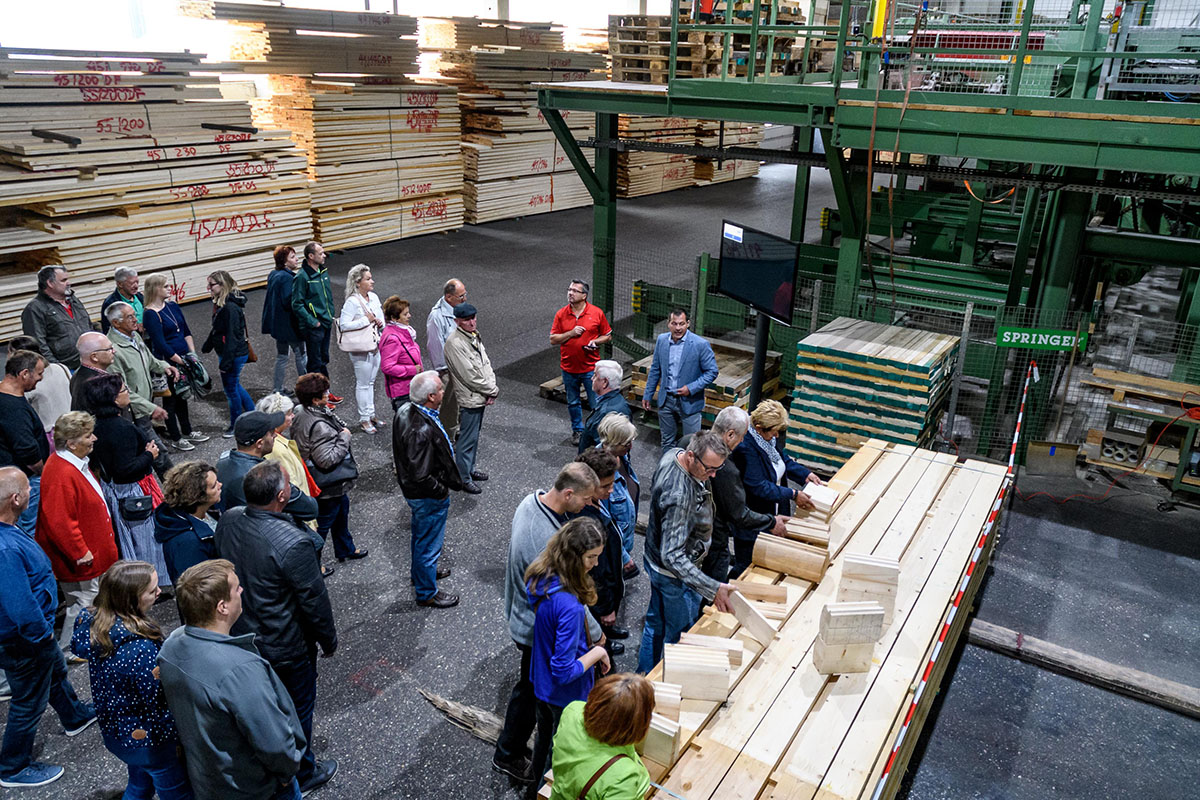 2020
New Summerau site
1st timber delivery by rail in November 2020